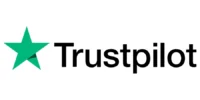 So far they have answered all my questions. I recommend them
The best, and they update everything super fast.
You guys are amazing, can't say more. You have everything, good and fast attention, very cracks! Thanks.
The quality of the customer service is 10. Any small problem or need that I have had has been resolved quickly and always with spectacular warmth and kindness.
Tested plugins and they work perfectly, if you are short of money to start your project, this is the best solution to quickly create your idea with all the plugins you require.
Always up-to-date and excellent customer service
Excellent service, I love WP CLUB. I've been using the service for a while and had no problems. Thank you
Very good attention very kind and attentive, I got a very good template for my website Thank you very much friends
Cheers!!
Good service, your products are a great option for WordPress developers.
In my personal experience, any theme or plugin that I have needed I have found here.
Excellent customer service, they have been very kind
Excellent site, I found what I was looking for for my blog and for other projects at an excellent price, I think I will return for more of your products for my other projects.
Many thanks to the WP Club team for updating Slider Revolution and the Bridge theme so quickly. In a couple of hours they responded to the request. Health and success!
They gave me a quick solution to a question I had.
very serious and professional
I had a little problem updating a plugin and they didn't stop until they managed to find the error that made it not work. Not only have they not complained for a moment but on the contrary, they have turned to help until they have succeeded. To take off the hat! Thanks for all friends.
Fast and very efficient in their work. Unbeatable response to your requests.
The best site I've ever seen for WordPress tools. Cheers
Wide variety of tools for WordPress, I am a freelancer and now I can get tools at low cost.
Excellent service, very attentive support, updated products or they update them as soon as they are reported. Very good prices. Recommended for life.
Great WordPress tools site, I will recommend it to my acquaintances.
Great site of tools, it was one of the first ones that I came up searching on Google and with good reason because they have the best content.
keep going!!!
They have all kinds of plugins. Customer service is very good. Very attentive.
Good service they offer a lot of plugins, which I have personally used a lot
I have purchased a product which apparently was not yet updated, I have written to them and in just a few hours they have helped me in a timely manner, to which I must add that it was the weekend and they have solved me very efficiently. Recommended!
Gabriel De La Hoz Insignares
Very good idea soon I will buy my membership, it is worth every peso.
Wide variety at excellent value for money.
excellent experience they are very efficient and had problems with the web and they did not take long to solve it thanks wpclub very good service.
Recommended to 100% variety of themes and plugins.
Good tool site for WordPress, recommended.
So far I have found almost everything I'm looking for
Andres Antonio Ruz Salinas
It is very good, it allows you to obtain plugins that would otherwise be impossible due to their high cost, as well as an excellent post-sale experience and support, which deserves 5 stars.
Great site, I hope soon to buy things to support the project, recommended without thinking. Thank you
They have a wide selection of WP themes and plugins, especially recommended for those who don't have much resources to start their own websites.
When speaking with them I also received a fast and friendly treatment. Cheers!
Very good, both in prices and in fast customer service, and giving security and confidence in its service and products, I recommend it.
All good with the site, there was a problem but they helped me. Recommended.
I have never had any problem my fav site to buy GPL
Prabhupada Shakti Cuellar
Good selection of plugins and themes for WordPress, I will buy my annual membership soon.
Very good site that contains a large catalog of products and free of advertising. Just perfect.
It is an excellent portal, the support is punctual and the catalog has everything that I could ever need to be able to give demos to my future clients.
Very good, fulfilled what was promised and an easy site to navigate.
Excellent catalog of products like Freelancer has helped me a lot to have high quality tools at an affordable cost. I look forward to updating both versions and items on the platform.
An acquaintance recommended this website to me and I was surprised, extensive catalog and no advertising.
I am a Freelancer and this your portal will help me at some point to have access to tools that are usually expensive, check your catalog and it is good. Greeting friends.
We do not offer any additional services of the author, such as product customization or license keys. Furthermore, we are not affiliated with or related in any way to third-party developers or trademark owners.
Related Products That Might Be Of Your Interest
Other Author / Distributor Products